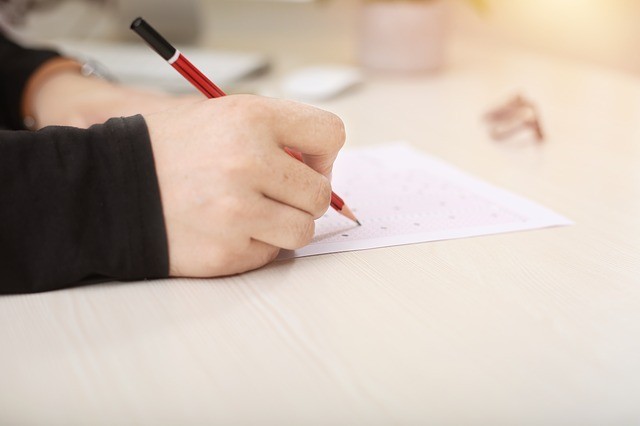 Guest editors:
Marco Paccagnella, Organisation for Economic Co-operation and Development (OECD), France
Michele Pellizzari, University of Geneva, Switzerland
Matthias von Davier, National Board of Medical Examiners (NBME), USA

The Use of Test Scores in Secondary Analysis
The increasing availability of data on the cognitive skills of students and adults from large-scale national and international assessments (including NAEP, TIMSS, PIRLS, PISA or PIAAC) has facilitated research on issues such as the wage returns to skills or the estimation of skills production functions in diverse fields in the social sciences, including economics, sociology, education, and public policy.
The use of these data for any analysis that aims at going beyond a description of the level of proficiency of the target population poses however some methodological challenges that researchers working with these data do not always acknowledge or are aware of.
First, the psychometric models used to generate test scores from the raw responses to assessment items are not designed to provide an unbiased estimate of the skills of any individual, but rather to obtain unbiased estimates of proficiency at the population level. In other words, the measurement error surrounding individual test scores cannot be assumed to be classical, and this has consequences on the choice of the statistical models that secondary researchers should use when estimating the relationships between latent skills and individual or context-level factors.
Second, test scores are estimates of a latent (unobserved) trait, and are expressed on a (necessarily arbitrary) scale that may or may not possess the properties commonly attributed to observed quantitative variables. This, again, has implications for researchers interested for example in comparing the magnitude and the evolution over time of skill differences between population subgroups.
Measurement Instruments for the Social Sciences is launching a special issue on the Use of Test Scores in Secondary Analysis in order to promote an inter-disciplinary dialogue between scholars who design the psychometric models used to estimate latent skills and researchers that use these data to investigate policy-relevant questions related to skills formation, skill utilisation and returns to skill.
We invite researchers to submit theoretical and empirical work related to the following topics:
Methods to estimate proficiency in large-scale assessments
Methodological aspects related to the use of test scores in secondary analyses
The use of latent class models and factor analysis in education and economics research
Potential and limitations of causal inferences with cross sectional large scale survey data
The scaling of cognitive assessments: implications for interpretation and comparability
We are particularly interested in papers that offer a critical review of common empirical practices and provide guidance and suggestions on alternative approaches to the estimation of latent skills in view of their use in secondary analysis.

Deadline for accepting submissions: 31 May 2021

For inquiries regarding the Call for Papers, the suitability of specific submissions, and any other concerns, please contact the Lead Guest Editor, Marco Paccagnella.
Submission instructions
The complete manuscript should be submitted through the journal submission system. Before submitting your manuscript, please ensure you have carefully read the submission guidelines for Measurement Instruments for the Social Sciences (MISS). Manuscripts submitted in response to this call for papers will most likely represent the article type called "Advances in Methodology". In addition, indicate within your cover letter and upon submission that you wish your manuscript to be considered as part of the article collection on the Use of Test Scores in Secondary Analysis. All submissions will undergo rigorous peer review and accepted articles will be published within the journal as a collection. MISS supports open science standards and strongly encourages authors to supplement their submission by statistical analysis code (R code, Mplus code, Stata code, etc.).

Waivers
Springer offers a number of discounts on article-processing charges for eligible authors (please refer to BMC waivers and discounts). Also, GESIS – Leibniz Institute for the Social Sciences is sponsoring a limited number of articles through a full waiver. Authors without access to funding for APC may receive a waiver from GESIS, in which case authors need to inquire with matthias.bluemke@gesis.org before submitting their manuscripts.
Submissions will also benefit from the usual advantages of open access publication:
Rapid publication: Online submission, electronic peer review and production make the process of publishing your article simple and efficient
High visibility and international readership in your field: Open access publication ensures high visibility and maximum exposure for your work - anyone with online access can read your article
No space constraints: Publishing online means unlimited space for figures, extensive data and video footage
Authors retain copyright, licensing the article under a Creative Commons license: articles can be freely redistributed and reused as long as the article is correctly attributed.